The Man Behind The Brand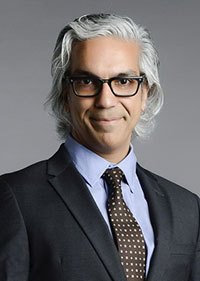 Ashwani Bajaj (Sunny)
Born in Bangkok, Thailand, Ashwani Bajaj (Sunny) has been in the hospitality development business now for 25 years. He established Amburaya Hotels & Resorts in 2000 and since then has successfully forged a number of business alliances with different internationally-renowned operators like Starwood, (W, St Regis, Sheraton, Westin) IHG (Intercontinental, Holiday Inn) and the prestigious Thai hotel operator Dusit International.

Today, the group has four hotels in operation, which are the Bel-Aire Bangkok, the InterContinental Pattaya Resort, the W Retreat & Residences on Koh Samui, and the Holiday Inn Express Bangkok Siam located in the well known shopping district of Siam Square in Bangkok.
Amburaya Hotels Resorts under Sunny's leadership continues towards new and innovative lifestyle oriented accommodation and residential developments in different segments to new and well established destinations. Besides properties in Bangkok, Pattaya and Koh Samui, the group has been working on further deals which are in the pipeline as new sites have been earmarked for development while opportunities to grow its portfolio further throughout Thailand and other markets are still sought after.